内容简介:
William D. Cohan's "Money and Power: How Goldman Sachs Came to Rule the World" is a chronicle of the most successful, iconic bank on Wall Street, from the firm's founding in 1869 to the present day. Goldman Sachs are the investment bank all other banks - and most businesses - want to emulate; the firm with the best talent, the best clients, the best strategy. But is their success just down to the gilded magic of the 'Goldman way'? William D. Cohan has gained unprecedented access to Goldman's inner circle - both on and off the record. In an astonishing story of clashing egos, backstabbing, sex scandals, private investigators, court cases and government cabals, he reveals what really lies beneath their gold-plated image. "The best analysis yet of Goldman's increasingly tangled web of conflicts". ("Economist"). "Startling ...lifts the lid on Goldman's pivotal role in the meltdown". ("Mail on Sunday"). "Cohan portrays a firm that has grown so large and hungry that it's no longer long-term greedy but short-term vicious. And that's the wonder - and horror - of Goldman Sachs". ("Businessweek"). "Cohan's book tells of bitter power struggles and business cock-ups". ("Guardian"). "A definitive account of the most profitable and influential investment bank of the modern era". ("The New York Times Book Review"). William D. Cohan was an award-winning investigative journalist before embarking on a seventeen-year career as an investment banker on Wall Street. His first book, "The Last Tycoons, about Lazard", won the 2007 "Financial Times"/Goldman Sachs Business Book of the Year Award and was a "New York Times" bestseller. His second book, "House of Cards", also a bestseller, is an account of the last days of Bear Stearns & Co.
内容简介:
A grand and revelatory portrait of Wall Street's most storied investment bank
Wall Street investment banks move trillions of dollars a year, make billions in fees, pay their executives in the tens of millions of dollars. But even among themost powerfulfirms, Lazard Frères & Co. stood apart. Discretion, secrecy, andsubtle strategy were its weapons of choice. Formore than a century, the mystique and reputation of the "Great Men" who worked there allowed the firm to garner unimaginable profits, social cachet, and outsized influence in the halls of power. But in the mid-1980s, their titanic egos started getting in the way, and the Great Men of Lazard jeopardized all they had built.
William D. Cohan, himself a former high-level Wall Street banker, takes the reader into the mysterious and secretive world of Lazard andpresents acompelling portraitof Wall Street through thetumultuous historyof this exalted and fascinating company. Cohan deconstructs the explosive feuds between Felix Rohatyn and Steve Rattner, superstar investment bankers and pillars of New York society, and between the man who controlled Lazard, the inscrutable French billionaire Michel David-Weill, and his chosen successor, Bruce Wasserstein.
Cohan follows Felix, the consummate adviser, as he reshapes corporate America in the 1970s and 1980s, saves New York City from bankruptcy, and positions himself in New York society and in Washington. Felix's dreams are dashed after the arrival of Steve, a formidable and ambitious former newspaper reporter.By the mid-1990s, as Lazard neared its 150th anniversary, Steve and Felix were feuding openly.
The internal strife caused by their arguments could not be solved by the imperious Michel, whose manipulative tendencies served only to exacerbate the trouble within the firm. Increasingly desperate, Michel took the unprecedented step of relinquishing operational control of Lazard to one of the few Great Men still around, Bruce Wasserstein, then fresh from selling his own M&A boutique, for $1.4 billion. Bruce's take: more than $600 million.But it turned out Great Man Bruce had snookered Great Man Michel when the Frenchman was at his most vulnerable.
The LastTycoons is a tale of vaulting ambitions, whispered advice, worldly mistresses, fabulous art collections, and enormous wealth—a story of high drama in the world of high finance.
---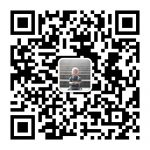 温馨提醒:小站只是一个读书爱好者的交流平台,如有读书之事可以扫描右侧的微信二维码,关注"读大书"公众号,与博主进行交流,与更多的爱好者进行交流,博主定当尽心尽力,只为读书之事。
一生读书,读一生书。
---
关注本站微信公众号
与更多读书人交流
关注本站微信公众号
添加读书群